Art Academy offers Art Activities
for Children and Adults.
Weekly Drawing & Painting
Art Classes and Workshops in West Harbour, Auckland.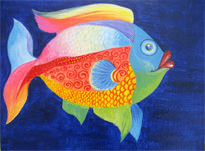 Children's Art Classes. Learn How to Draw ! Enrolling Now
Children's Art Classes make learning to draw, paint and create, fun and simple. A unique program has been developed by Art Academy to suit beginners as well as the more experienced. Painting & Drawing lessons for Children are fun and colorful. We study animals, portraiture and still life. Read More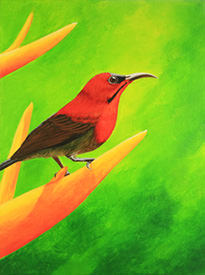 Adult Art Classes. Enrolling Now
Learn to Draw & Learn to Paint - Adult Art Classes are designed to teach you practical painting and drawing techniques and help you create quality art work. These Art Classes are set up in an Artist's Studio in a relaxed atmosphere. At Adult Art Classes you can work at your own pace. You will get a great amount of pleasure completing beautiful paintings and drawings for yourself. At the drawing lessons you will learn simple realistic drawing techniques and create quality drawings. At the painting lessons you will go through aspects of colour theory and create 3 colourful paintings. Then the artist will work with you on your own ideas. Read More
Saturday Art Classes Full Schedule
At Art Academy we have Painting and Drawing classes for Adults and Children of all ages. You will learn how to draw and paint with simple step by step instructions. Everyone welcome! See our full Schedule Here.
What makes our Art Lessons and Painting Workshops so Different and Successful?
Weekly Art Classes are kept small up to 10 - 12 students.

Art lessons are split into Step by Step Instructions, making learning so much easier.
The Artist tutor demonstrates each technique. Explaining in detail every "Trick of The Trade" used to achieve accurate depiction of a subject.
Due to a small class size at our art school you get the individual attention required to complete your work well
The Artist Tutor watches over and guides you through the process of creation.
The students are pleasantly surprised with the result and their personal achievement.

Drawing and painting what you see does not require any natural ability!
Drawing and painting skills can be learnt easily with good instruction.
ART FACTS & MYTHS UNCOVERED


Myth: "You have to be Artistic or have Special Talent to make quality Art..."
Fact: "Being able to express yourself Artistically is simply a skill that can be taught."
Myth: "If I have never done drawing in my life I will not be able to draw a beautiful picture..."
Fact: "Anyone can draw or paint reality with good instruction."
Myth: "To paint you have to have a crazy imagination like Van Gough... "
Fact: " First learn to depict Reality then your personal style will develop. It is a natural process."
Myth: "All art workshops and classes teach people to splash the paint around on the canvas, and tutors are not very involved..."
Fact: " Art Academy has a step by step strategy to teach you Art Skills."
Fact: "Art skills are best taught through demonstrations and guidance from a practicing Artist. "
Fact: " Nine out of ten adults say they don't like drawing or do not know how."
Fact: " Most children love painting and drawing and can not imagine life without depicting what they see and care about."
Fact: " What makes the artists different from other people is not that they "can draw" but it is their ability to "Really See" the subject they are depicting."
Fact: " Where there is a Will there is a Way."
"At Art Academy it is our pleasure to teach you Realism, as Realism is the pathway to all styles. Leonardo Da Vinci was teaching his students painting the figure of Mona Lisa, demonstrating his techniques so well that his students were able to achieve beautiful results. Leonardo encouraged students to draw and paint from realistic reference and observe the world around them." Elena Esina - Art Academy Artist and Tutor